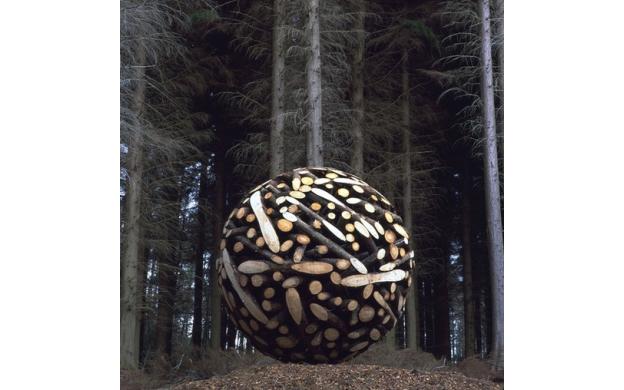 January 03, 2013

What volume of wood is this? / How many trees to make?
How much wood could a woodchuck chuck if a woodchuck was on LSD?

How many trees made this sculpture?

What is the volume of the sphere?

How did they got those trees in that ball?

How many trees did it take to compose this ball?

What is the weight of this ball?

How many trees are in this ball?

Who really has time to do that? Bored lumber jacks.

Can you draw diagrams of three different logs, one that passes through the center, one that doesn't, and one with the most area exposed to t

How many sticks are in that Ball?

Is that ball really made up of tree logs?

Is that real? What holds it together?

How did it get where it is?

how much would it weigh on a scale

How was this made? (ie how did they make it so spherical?)

What fraction of it is not solid?

How many logs are in the ball?

How big was the beaver that coughed it up?

What is the circumference of the ball?

How many times would you climb on that?