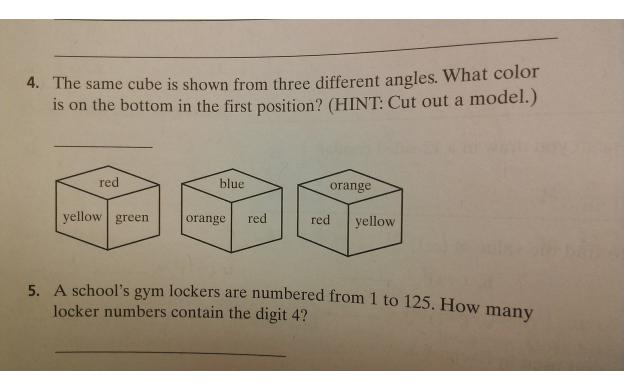 December 04, 2012

How is the answer red?
Why are textbook tasks so mundane?

What will I discover? Roll the dice anyone?

Is that home-work or a math test?

Is there a different frequency of the digits 1 through 9?

Why is this important for me to know?

how many different ways could you place 3 blocks?