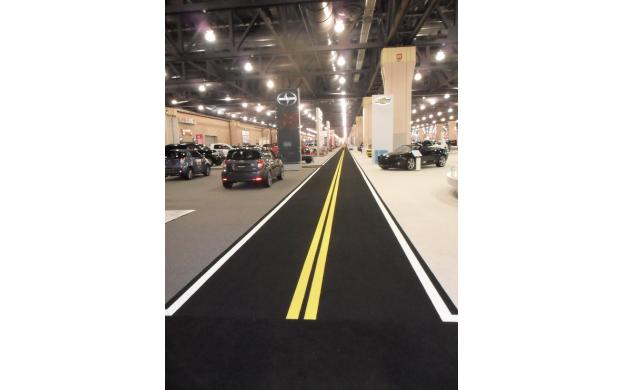 February 05, 2012

How long is the hallway?
How big is that building?

How big is this building?

How far before you reach the vanishing point on this road?

Do regular size cars fit on that road?

How long is this walkway?

Will the lines ever meet?

How could you change the white lines so they did not appear to converge in the distance?

How far away does the street reduce to a dot?

How many triangles are in this picture?

How fast can I drive on that track (without crashing at the end)?

How far would a bowling ball go?

How big is that building?

how long will it take to reach the end?

Why paint a fake road inside a showroom?

What are they encouraging?

How long is the Yellow line?

Is that a regular sized road?

How far does this go? What is the velocity travelling down this speedway?

Why do those road lines (which appear parallel in the real world) not look parallel in the image?