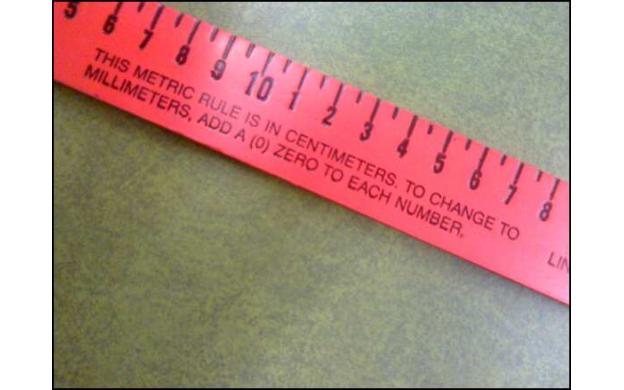 October 31, 2012

Shall we define addition?
is pink really a good measuring color?

Why can't all rulers have converting tips on them?

Why is this in centimeters?

why did they write it on the ruler?

Is that actually how you convert centimeters to millimeters?

Where do I add a zero? Left? middle? Right? How many people don't know how to use this?

how many millimeters are in one centimeter?

How is the statement wrong?

Why is the ruler numbered that way?

Um, not a question, but that doesn't work the way this ruler is labeled.

Why does 1 come after 10?

How many millimeters are shown on this ruler?

It should read 11 12 13 14 15, etc.

What is the maths operation to convert Cm to MM?

Why do they number it 1 - 9, 10 , 1-9, 20, .. ?

how many millimeters are in 5 centimeters ?