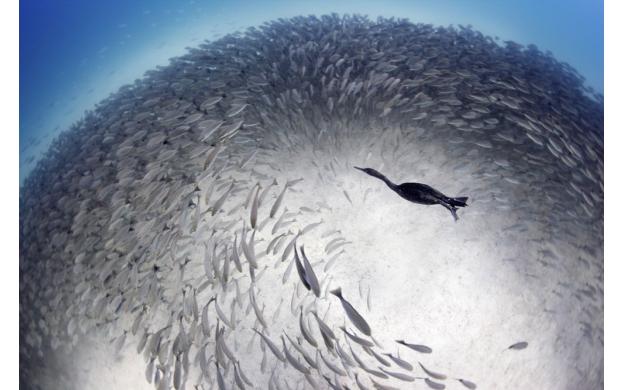 October 21, 2012

How big is the ball?
What does this remind me of magnets?

What's the minimum safe zone from the predator?

About how many of the fish in this ball are edible for that particular bird? (Surely some are too big.)

how big of a distance is there to the nearest fish?

How many fish are in the school?

How many fish in a fish ball?

What is the volume of fish?

Why are there so many fish?

Why do the fish make a sphere?

Is the place in the ocean and are they fish?

How do fish know how to do that?

Why is the duck underwater swimming with a school of fish?

Is this inside of an ocean?

What kind of fish are those?

How many fish make up the entire sphere?

Why is the pelican that deep under water?

Is someone getting a haircut?

How do the fish all know how to move at the same time?

how many fish are there? what type of fish are they? is that a duck?