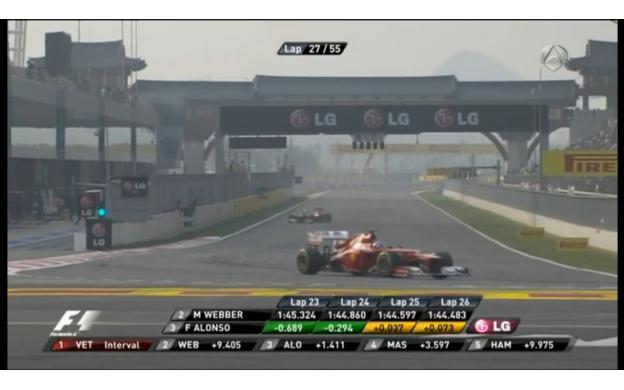 October 18, 2012

What has been the total variation in the gap between the two pilots?
What is da speed. How long wood it take to complete all 55 laps.

About how long will it take him to finish the race?

How many more laps does this driver have?

Why does F1 allow for the field to get so spread out and have most of the race be a bore?

How fast is the red car going?

how fast is the car going?

How long will Vettel's winning margin be this time?

What kind of math problem can I make out of this data?

how fast do those cars travel?

At this rate, how long until this race is over?

About how much time will it take the car to go 55 laps?