Ancient Roman Mosaic Found c. 200 AD?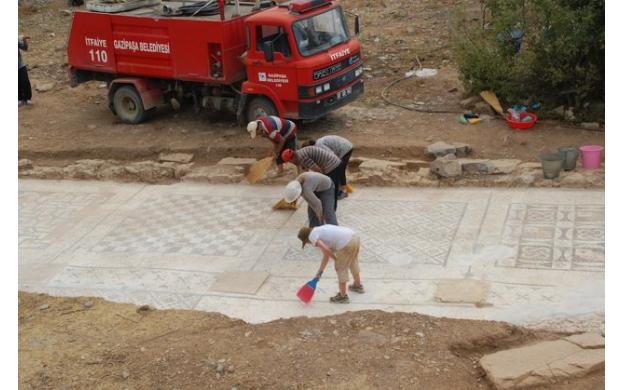 September 18, 2012

How many tiles in one square?
What's the significance of the tiles?

How much longer would it take to dust it if their were only two workers?

Are these archeologists uncovering something or construction workers finalizing a project?

What types of extra chess pieces should we use for that board?

How long does it take to sweep this?

How long will it take to complete this job

How long will it take these people to clear these ruins?

What is the ratio of shaded area to unshaded

How many squares are in the checker board?

What country is this picture taken?

What are they uncovering?

is there more underground

Why did they paint the truck red?