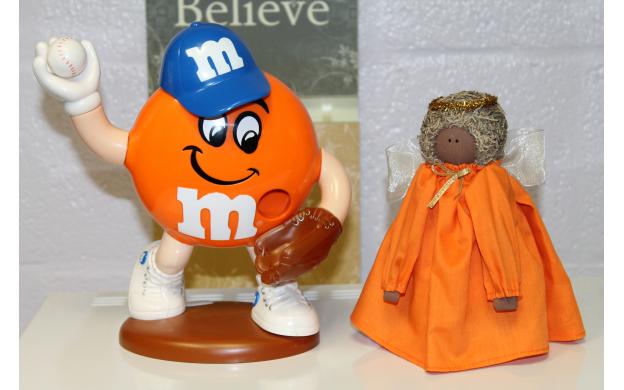 September 09, 2012

Believe in what?
How fast can the M&M throw the baseball?

Which one is more believable, a baseball throwing M&M or an orange-wearing angel?

How small would the baseball be if the M&M was actual size? Would that make the angel small enough for pin dancing?

Which has a bigger surface area of orange?

Is the kids favorite color orange?

What is the circle thing on the side of the M&M?

What size box would I need so that I take up the least amount of space when I bury these objects far underground?

Why is an orange M & M holding a baseball?

Why are these two objects side by side?

Why does this mnm guy have a hole on his body

why is the mnm have a ball

How much are these antiques worth?