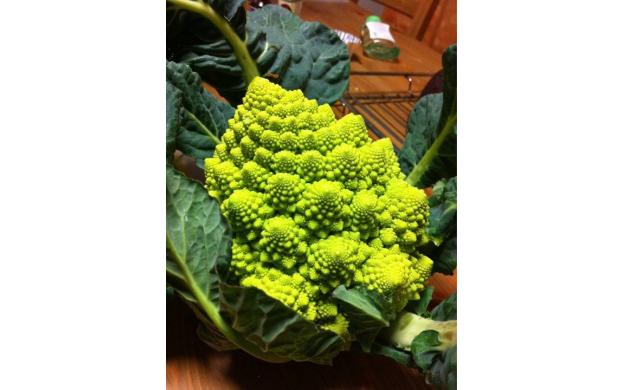 August 28, 2012

How many peaks and spirals?
Neat pattern. How big would the peaks get if you continued it and the vegetable (what is it) reached world record size?

How small does the pattern get?

How many spirals are there?

Are those golden spirals?

How many granites have the cauliflower?

How do you prove right triangles congruent

What is the pattern for the overall plant, for each bud, and can it be graphed?

How is that green possible?

What pattern does the green towers(the flower) follow?

How much smaller is each successive floret?

Does this plant exhibit the Fibonacci sequence?