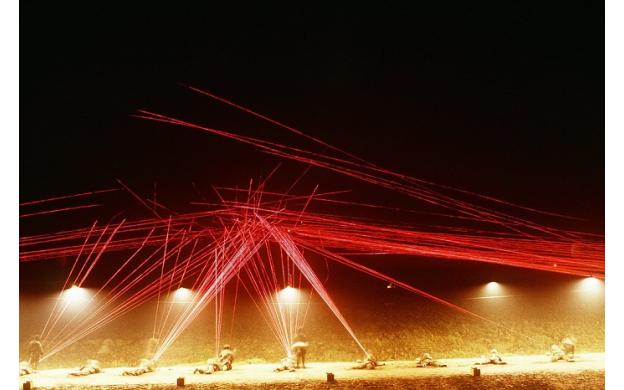 August 22, 2012

How far away is the target they're shooting at?
How many laser beams are there?

Where do the lines cross?

How far do those lasers go?

How many points of intersection can two lines have? Three lines?

What are they pointing at?

What are they using to make those beautiful lights?

When was this picture taken? Looks like Babe Ruth had lasers.

How many bullets are being shot?

Did the hit their target? What's up with the guy on the far right?

What are they searching for?

How many people are there?How far can a laser go?

Where would the lines intersect?

How long did it take them to shoot the UFO down?

What is the cloudy substance in the air that allows us to see the lasers?