Borneo Rainforest Canopy Walkway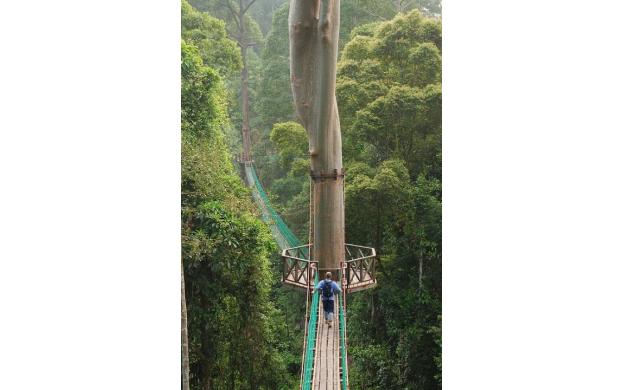 July 14, 2012

How do I construct this?
What's the longest length bridge that can be built (of the given width) between trees without intermediate support?

How many board feet are used to construct the walls of the hexagon?

Where is that, and how tall is that tree?

How high up is that bridge?

how high up is that hiker dude?

What kind of trees are those?

How high up off the ground is he?

How much does the bridge dip between trees?

How long is the bridge? How high is the bridge? Are you crazy?

How long is the span between trees?

how high is he? how long is this bridge?

How did they build the bridge?

How many trees were in the space that the bridge now occupies?

How did they create that bridge?

What is circumference of the tree?