Paul Octavious - Lean with it.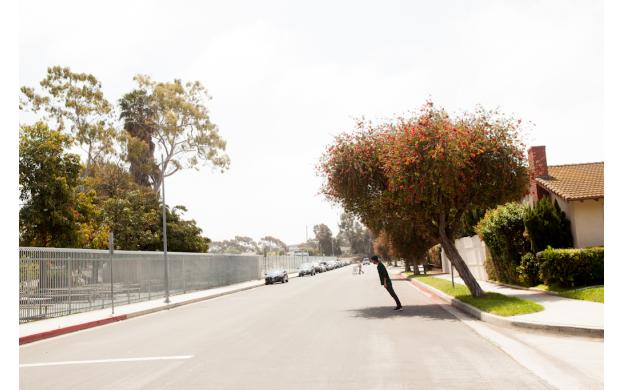 July 12, 2012

How did they pull this off?
What's the angle? How was it done?

Is he leaning at the right angle?

How/why did the tree grow at that angle?

How have neither of them fallen over?

How is he/she doing that?

How tall is the tree? At what angle to the ground is the tree?

Why is that person leaning?

What type(s) and how many angles do you see?

What time is it? How can you tell?

Is the person and the tree leaning at the same angle? Parallel?

Does this guy have Michael Jackson shoes?

Are the man and tree parallel?

is he trying to be parallel with the tree? is he successful?

How is that person and the tree tilted like that?

Is he really leaning, or is it an optical illusion?

Are the tree and the person parallel?

What is the angle the man is leaning on.

How does he lean like that?

Why are they leaning? How far have they tilted?

At what height would the man and the tree trunk meet?

How much further must both lean over before they fall?

what is keeping him from falling

Is it an illusion? Is it photo shopped?

what angle is he leaning on

Why is that person leaning like that?

Is he parallel to the tree trunk?

Are the man and the tree parallel?

What are the angles of the leaner and the tree?

why is the girl side ways?

Why did the tree grow like that?