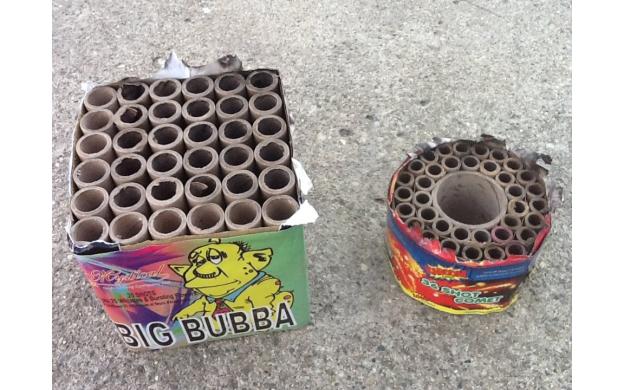 July 04, 2012

What other diameter of tube could be used in either one of these fireworks so that there is still close packing?
If you increased the diameter of the cylinder by one small circle, how many small circles would you need to add?

What is the powder ratio?

Do these hold the same number of objects

Which held more "fireworks?"

What will these fire crackers produce?

How much firepower in each?

How many circles can you fit in a box of given dimensions? In a barrel of given diameter?

Assuming the fireworks each fire at the same rate, which package will finish first?

how long was each fireworks show?

Assuming the same depth/thickness of fuel, how much more explosive was the big one?

Howling fit it take to shoot those fire works

Which used the most gun powder?

Which fireworks fly higher?

How long did it take to shoot off all the fireworks?

Which container has more?

What is the defference in quantity between them?

Are the areas the sme since they both have the same amount of tubes?