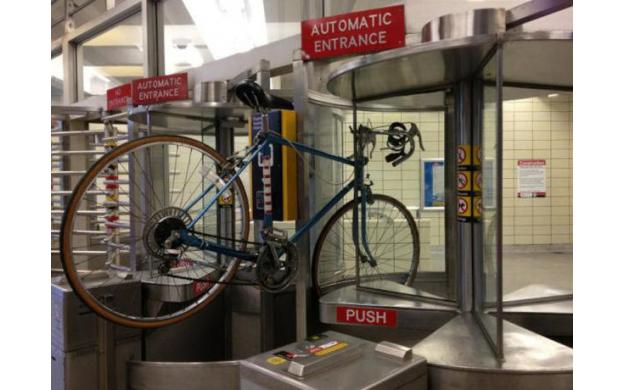 June 26, 2012

Is there any way the bike could fit?
Who would be so stupid as to try to do this?

What determines whether an object is going to get jammed in a revolving door?

How big do the revolving doors need to be in order to get bikes through?

Why did they make a bike entrance and exit?

what's the longest distance that can pass through a revolving door? As a function of radius, even?

How many minutes before the subway police arrived to tell this person to give it up already?

Where's the idiot who tried to take their bike through a turnstile?

Is that st george station? How big did that gap need to be?

what mistake did the bike owner make?

how did the bike get there/

how much force is the door exerting to keep the bike from falling?

Is it possible to be more careful and actually pass the bike through the rotating door?

Is this at a subway station?