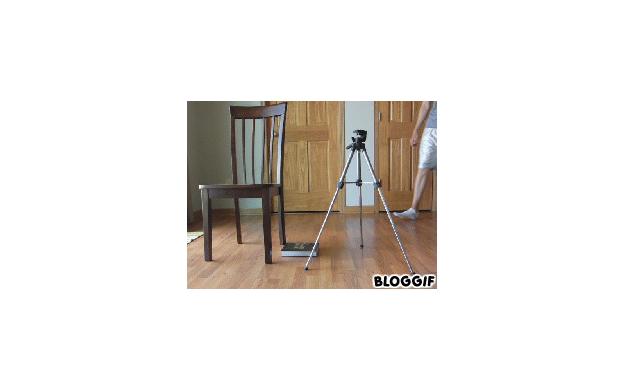 June 22, 2012

Why doesn't the tripod wobble?
Where is the guy coming from?

why does the chair have 4 legs and the tripod 3?

How do you explain why a chair wobbles but the tripod doesn't?

How much memory does the camera have?

how far apart is the legs of the tripod?

What is the distance from the camera to the mirror?

How many boards cover the floor?

Which can support the most weight.

Which base is more stable?

was he trying to film a video?

How tall is the person being photographed?