Fruits and Vegetables?
by Rissie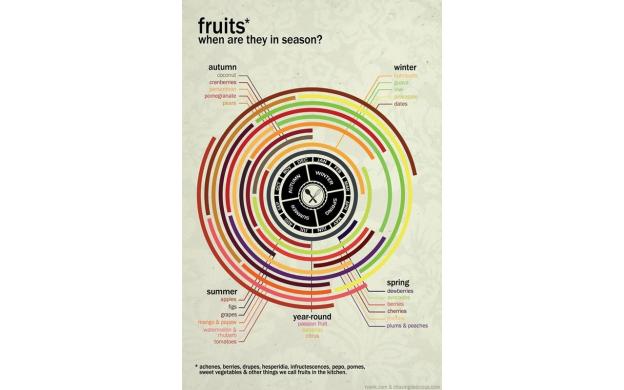 June 12, 2012

Which is in season longer, apples or tomatoes?
When are the most fruits in season? the least?

Does location matter in the definition of "In Season"?

Is any fruit always in season?

When will fruit be the most expensive, based on this chart?

What fruit has the least competition on average?

When is the best time to eat an apple?

How does this apply to what I am able to purchase at the grocery store?

Which fruits have the longest season? Which have the shortest?

which fruit has the longest growing season?

why isn't the outer circle complete

How do I get the best summer fruits during the winter?

What percent of the year are apples in season?

What fruits have the greatest difference in terms of growing season?

which fruit is most often in season?

What does it say on the bottom?