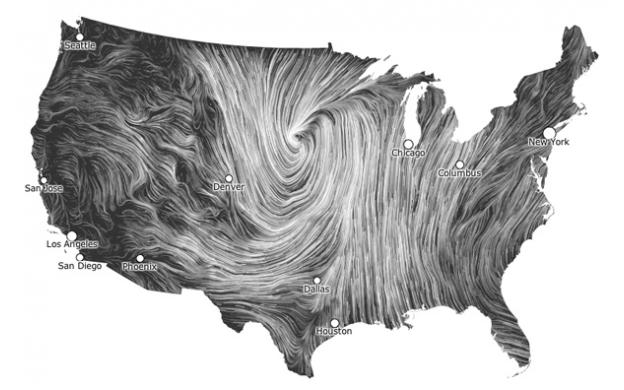 June 12, 2012

Where is the wind coming from at any given point on the map?
What are we graphing here?

What does that represent?

What do those lines represent?

What does this represent?

Weird. Where did Canada go?

How strong are the winds in that central spiral?

What material is being used to make this map?

What is the wind speed and direction in Denver? Chicago? New York? LA?

What is at the center of the swirl?

Do the lines represent air flow?

What do the lines represent?

Where is the center of the storm?

What is this a graph of? What variable is being displayed? Why are the winds (are they) going in the N/S direction in the Midwest ?

What do areas with more white mean?

What is going on here over the Great Plains?

What is happening in South Dakota?

How long does it take to fill the balloon?

Why is there a swirl in the middle?