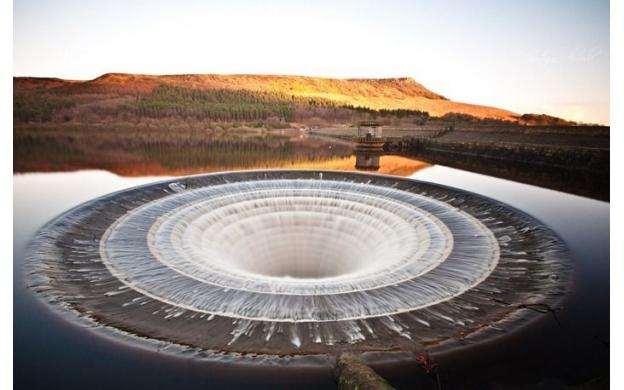 June 11, 2012

How deep is the hole?
How much water flows in per minute? How wide is the hole?

How could you find the center of these circles without falling in?

How much water goes into that hole every minute?

How far is the "point of no return?"

How fast is the water flowing?

what's the geometric shapes shown in this picture?

Where is this??? How much water flows down in a minute?

How much water is sucked in?

how deep would the hole have to be in order to drain the reservoir?

Is the change in the space between the circles proportional to the change in radius?

How far to the middle? How far down? How to stay away form the whirlpool?

At what rate is the water flowing into the pipe?

How much water has been sucked down?

What is the function of this hole?

How deep does the water fall?

What do we call this shape? What would the inside of this shape look?

Is this naturally occurring/due to gravity?

How much faster does the water get as it gets nearer the centre?

Is the water shooting up or shooting down?

What is the space between the outer circle and the inner circle?