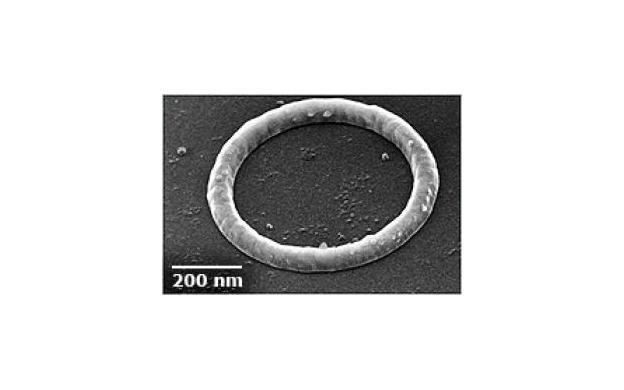 June 05, 2012

What is its circumference?
How many atoms wide is that thing? I'm guessing about 1000. And what are we looking at? Takes me back to my engineering transistor days.

Is it a living thing or part of a living thing?

How many of these on your fingernail?

How can I understand how small a nanometer is?

Is that circle made out of water...?

Are you going to tell me that is some gross bacteria that lives on my skin? What is that? How many of them could be on me right now?

What is the volume of the ring?

Animal, mineral, or vegetable?

Worlds smallest contraceptive?

What is the circumference?

What is it? How big is the circle?

Is this a microscopic Halo used to destroy other cells?

What is the circumference of the circle?

Could this bee seen by the naked eye?

How many millimeters is this?

Is there a way to find out the radius of the circle?

What could this be? Could one of my hairs fit through the middle?

What is that in scientific notation?

What is the area enclosed by the circle?

How many objects are similar in size at 200 nm?

Is this a pretzel under a micrscope?