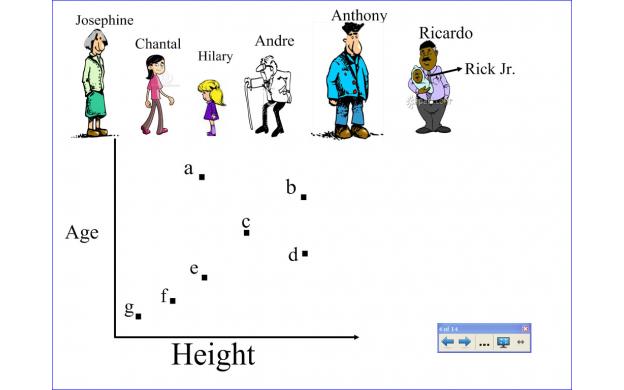 October 26, 2012

How do the people match up with the points?
What dot represents each person?

Which people match up with each point?

Following the trend, where will "h" be?

Describe the relationship

How confident are you that you can match these people to this graph?

What is the relationship between age and height?

Is this used for a standardized test? (I hope not)

which person goes with which point?

Who is represented by which dot?

Which letter represents the height of each person?

which letter is the oldest person?

Is there a correlation between higher age and taller height?

are height and age proportional?

Why is height on the b?ottom

Who are represented by points a and d?